Proudly Serving The GTA
For Over 25 Years
"Restoring my patients smiles and self-confidence while creating a long lasting relationship built on trust and care is my utmost goal."
It is our belief at Bite-Rite that we are not just providing high quality denture services  every single day but we are  changing people's lives. Everyday we get to see faces light up in amazement and happiness as they look in the mirror at their new smile and  It's always special to see and hear about their  first bite into the food they love and miss.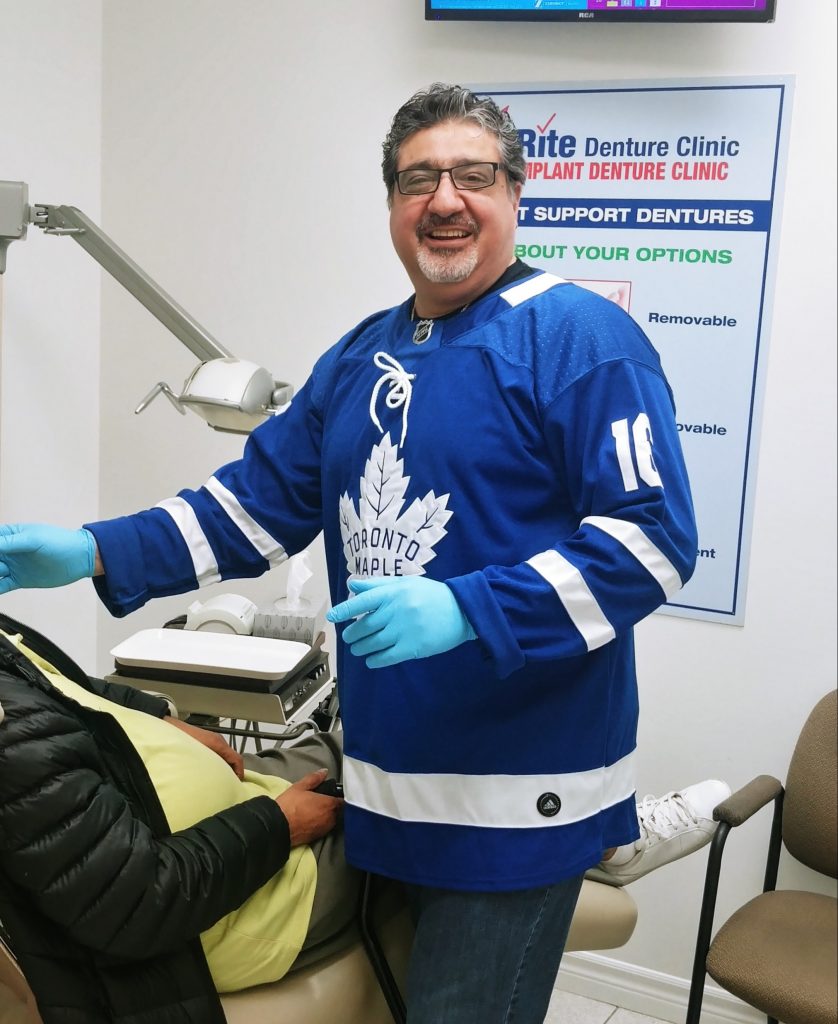 Menashe Levi DD Denturist /Owner Practitioner of Bite -Rite Denture and Implant Solutions Clinics.
The College of Denturists of Ontario acknowledges that Menashe Levi is a "Denture Specialist".
Menashe Levi DD (Diploma in Denturism) has spent over 25 years  specializing in dentures and implants. He is an expert in the design, construction, fitting and adjustment of complete and removable partial dentures, as well as overdentures on implants.
Menashe Levi DD is a proud  member of the Ontario Denturist  Association, Denturist Association of Canada and College of Denturists of Ontario. 
Also a member  for continuing education collaboration with  Canadian Implant Dentistry Network, Digital Dental Craftsmen, Oral Architects of Removable Prosthodontics, Digital Denture Study Group, Denturism Advocators.  
Attending continuing education courses each year enables Menashe Levi  to stay at the forefront of Denture technology and allows him  to provide optimal care to his patients. He continues to receive training for advances in cosmetic prosthetics (full and partial dentures), implants, Digital Dentures  business management.
But Menashe is not the only reason that Bite-Rite is special. The entire team of dental techs and office staff work together as a cohesive unit with the sole purpose of providing you with the highest quality of care and service.
There is nothing worse than long wait times and extra visits to finally get something that you need.  This is why at Bite-Rite we have an on-site denture laboratory that uses the latest technology to process and fabricate custom made dentures to the highest standard. 
This allows us to reduce wait times for adjustments, repairs, relines and rebases and also reduces number  visits for  your new dentures.
Most Denturists' fees are covered by dental plans, Veterans Affairs, Social Services, NIHB, and other private insurance companies. If you have a dental plan, ask our office staff to assist you in determining what specific services are covered.
If you do not have a regular dentist or need a referral to an oral surgeon, our clinic will be happy to refer you to the appropriate practitioner.